Marie and Me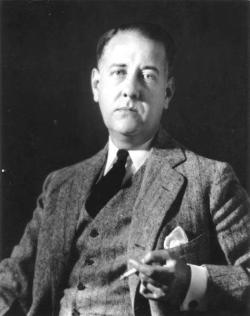 Lyle Saxon

My father was born in Louisiana and his first cousin, Lyle Saxon, became a famous writer and lived in New Orleans. My parents took me to New Orleans for my 21st birthday and told me about Cousin Lyle. I was immediately seduced by the French Quarter and I fantasized about living there someday. I became quite curious about Cousin Lyle too. To this day he's mentioned on the French Quarter walking tours. In his day he was dubbed 'Mr. New Orleans' for his efforts with the revitalization of the French Quarter (1930s) and for his enthusiastic support and celebration of Mardi Gras.

I first heard the name Marie Laveau when I visited the New Orleans Historic Voodoo Museum as a tourist years later. When I turned 41, I bought a house in the French Quarter at 922 St. Ann St., just one block from where the famous voodoo queen once lived. Marie Laveau had lived at what is now 1020 St. Ann St.

I would sit at my window that opened out onto St. Ann St., and hear tour guides talk about her as they headed down the street. One day I realized that this would be a great subject for a musical. You just can't make up stuff like this!

I started taking the Cemetery and Voodoo walking tours to research Marie Laveau. One of the Cemetery Walking Tours brought me to the Voodoo Spiritual Temple where I met Priestess Miriam.

I had a reading with her to tap into the spirit of Marie Laveau. I attended Voodoo Symposiums in New Orleans and consulted Sallie Ann Glassman, who is the creator of "The New Orleans Voodoo Tarot Cards". I went to Voodoo Exhibits and purchased many books on the subject. Voodoo deities became characters in the musical.

I searched "Marie Laveau" on the Internet and discovered the Robert Tallant Papers. These are on microfilm at the New Orleans Public Library. Robert Tallant was a very close friend of Cousin Lyle's and Lyle Saxon's obituaries were among his papers. Lyle Saxon was the state director of the Louisiana Writers' Project of the WPA and he hired Robert Tallant as a writer for the project. They became fast friends and collaborators.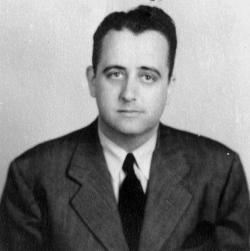 Robert Tallant
Not only did Robert Tallant go on to write a book called "Voodoo in New Orleans", but he also wrote a novel about Marie Laveau. He had done extensive research and collected interviews and press clips about voodoo and Marie Laveau. It was as though someone had done all of the research for me. I struck a gold vein.
Finally I did some historical research and included the more dramatic happenings of the day. These were the yellow fever epidemic of 1853, the last public hanging in Louisiana in 1852 and the corruption rampant in the political elections.
What is true and what is not? You can just imagine the true stories told about a voodoo queen. When I realized that it was not up to me to decide this, I got the idea of how to truly tell her story and that was through the eyes of others. Now you can decide the truth for yourself. All of the stories in "Voodoo on the Bayou" are, of course, purported to be true.
---